To Donate to the Friends of the Library: Click on this online payment link to donate by credit card or you can mail a check to PO Box 205, Douglas MI 49406.
About the Friends of the Library: The Friends of the Saugatuck-Douglas District Library (FOL) is a nonprofit (501c3) organization dedicated to building a partnership between the library and the community. The FOL fund programs, projects and materials that are beyond the Library's budget.
To Join or Renew your Membership: Click on your selected membership level to pay by credit card. If you prefer a paper form, print and complete this downloadable membership form. Completed forms and checks can be mailed to PO Box 205, Douglas MI 49406. Checks should be payable to "Friends of SDDL."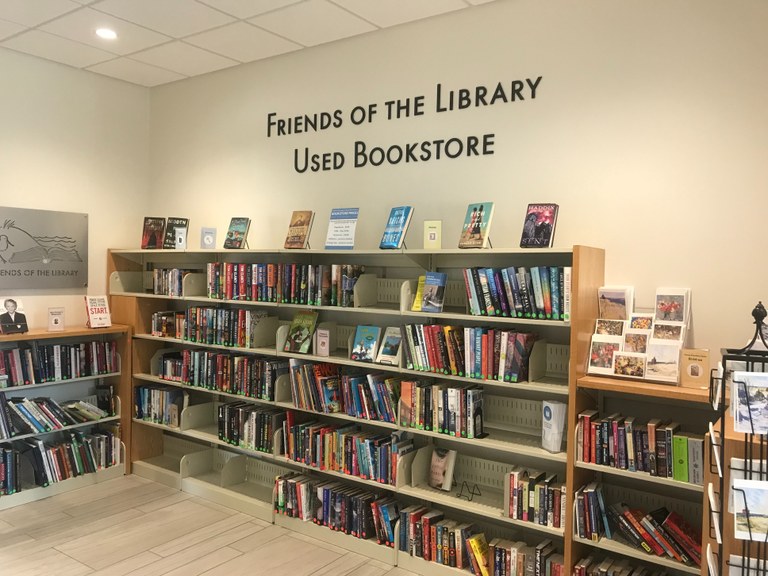 Used Bookstore & Book Donations: The FOL is accepting donations of gently used books that are recent (2010 or newer) and are of interest to the general public. Our bookstore space is limited so we will try to carry reading material that will appeal to the widest audience. FOL members will be available to process donations on the first Saturday of the month at the new library patio from 12:00 to 2:00 p.m. At this time we ask that your book donations be limited to fifteen books from each person per visit. The next drop off date is: Saturday, February 4.
It's always a good time to read. The FOL Bookstore has lots of stories to help pass the wintertime hours. And when you have finished one of our books, please think about returning it to the Bookstore for the ultimate in recycling. We'll be happy to return it to our shelves for another reader.
Thank you for supporting our fundraising efforts through your contributions to the Friends of the Library Bookstore.
The FOL Bookstore is open during regular Library hours.